2023年3月16日(木)に開催されます。
その時その場に立ち会える方が羨ましい限り…(入江)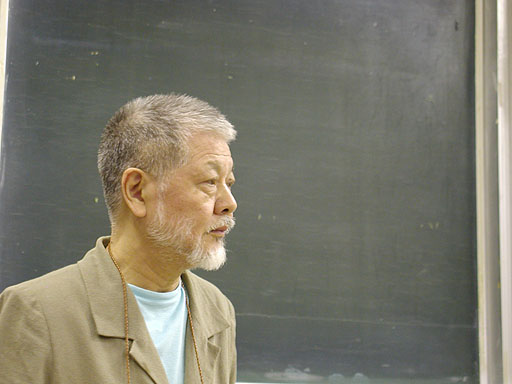 Yasunao Tone Concert #3
Thursday, March 16
8pm
11 Cortlandt Alley
Free RSVP's are at capacity. Please add your name to the waitlist.

Paramedia, 1990
The Seminar on the Purloined Letter, 1998, performed with Annea Lockwood and the Ghost Ensemble
AI Deviation, 2015

This performance features a variety of works from the 1990s through the present. One of Tone's technological-intervention pieces, Paramedia uses a device built in collaboration with Steve Giordano in 1990. Featuring multiple inputs routed to four CD players, the machine consists of a frequency-to-voltage converter with logic circuits that conjoin multiple layers of recorded found sounds while varying their pitch and tonality. The Fluxus-style The Seminar on the Purloined Letter (1998) is a looping, linear, a-logical composition performed by trombone, guitar, clarinet, and voice overlaid with an eponymous text written by Tone that results in a dizzying amalgamation of vocal and instrumental sound. AI Deviation (2015) elaborates on Tone's MP3 Deviation (2007), in which the artist assigned samples to corrupted sound files that he then combined at different playback speeds. For AI Deviation, he collaborated with professor Tony Myatt from the University of Surrey UK, and a team of researchers including Mark Fell and Dr. Paul Modler, who helped produce the system. In the lab, performances of MP3 Deviation were captured and used to train with Kohonen Neural Networks to develop artificial intelligences that simulate his performance.
* Artists Space Webサイト:https://artistsspace.org/programs/yasunao-tone-concert-3 より